The Office of the Senior Vice Chancellor (SVC) functions as the control point overseeing the accountability and effective management of Financial and Administrative Services (FAS). The Office of the SVC partners with the Finance Service Center and FAS departments to assure resources and attention are aligned with UCSF's strategic priorities while safeguarding University assets and public trust.
The FAS portfolio is comprised of eight primary central departments serving both Health and Campus, including: UCSF Finance, UCSF Real Estate, Campus Life Services, UCSF Human Resources, UCSF Information Technology, UCSF Police Department, UCSF Program Management Office and Audit and Advisory Services. 
Services:
Ensure effective leadership cohesion and succession
Clarify strategic direction and priorities
Serve as administrative control point
Provide regular and consistent communications and programs to help our People feel connected to mission, informed and valued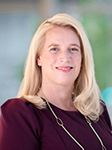 Erin S. Gore
Senior Vice Chancellor, Finance & Administration
Contact: 415/476-4148 or email to [email protected]
Office location: 550 16th Street, 7th Floor, Box 3210, San Francisco, CA 94143
SVC Erin Gore serves as the campus Chief Business Officer, managing a large, complex portfolio of central responsibilities at UCSF, including resource management, budget, information technology, human resources, accounting and internal controls, materiel management, risk management, internal audit, police, housing, transportation, childcare, Millberry Union programs, capital planning, capital projects and facilities management. This position provides leadership and strategic direction for the allocation and management of campus financial resources, for administrative, financial and auxiliary services and operations; and for core information technology to support UCSF's mission of teaching, research, patient care and public service.
---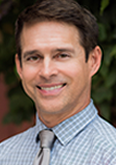 Todd Paulsen
Executive Assistant
Contact: 415/476-2591 or email to [email protected]
Office location:  550 16th Street, 7th Floor, Box 3210, San Francisco, CA 94143
Todd provides day-to-day support for the Senior Vice Chancellor by coordinating meetings, preparing materials and managing logistics.  As a member of the SVC Office, Todd works closely with Chief of Staff Mackler to coordinate, research and organize SVC directives in support of FAS priorities.  Todd also works as part of a team to perform duties required for the efficient operation of the Chancellor's Office.
---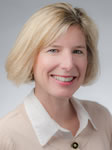 Rebecca Daro
Strategy and Administration Executive Director
Contact: 415/502-4125 or email to [email protected]
Office location: 654 Minnesota Street, Room 202, Box 0894, San Francisco, CA 94143
Becky serves as a strategic advisor to the Senior Vice Chancellor (SVC) and to her direct reports by leading strategic planning and business processes which establish a common FAS vision and align resources and attention in support of UCSF strategic priorities.  In addition, she serves as the control point administrative officer through interpreting, coordinating and implementing policies and processes as needed for the effective management of FAS as a whole. Becky leads the customer and engagement survey programs, serves on a variety of enterprise-wide committees and leads strategic initiatives to advance UCSF and SVC priorities. 
---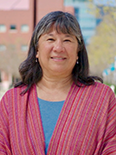 Shauna Strong
Director of Administrative Services 
Contact:  415/502-6528or email to [email protected] 
Office Location:  654 Minnesota Street, 2nd Floor, Box 0894, San Francisco, CA 94143
Shauna serves as a strategic partner to FAS department administrators in making sure that FAS complies with policy, meeting of administrative deadlines and the coordination and implementation of enterprise-wide programs such as compensation programs and our Telework and Workspace Program. As the FAS Space Strategist, Shauna works to ensure accurate data of all FAS space, provides human resources and people analytics information, and serves as a Step One Grievance Officer.
---
Kim Jarboe LaPean
Director of Communications and Engagement
Contact:  415/502-3389 or email to [email protected]
Office Location:  654 Minnesota Street, 2nd Floor, Box 0894, San Francisco, CA 94143
Kim leads strategic and internal communications for FAS, coordinates with teams of internal communicators for the effective flow of information, oversees staff engagement, manages special events and town halls, serves as FAS webmaster and author of One Good Thing.