FAS DEIA-AR Steering Committee
Diversity, Equity, Inclusion, Accessibility and Anti-Racism 
Finance & Administration Services (FAS) and its leaders are committed to diversity, equity, inclusion, accessibility and anti-racism.  
We want to set an example for the University at large. FAS commits to seeking out the best talent from the diverse workforce population, but we know that is not the end. In order to engage and cultivate our talent, we must also be committed to inclusive practices, equitable management, and making our organization transparent and accessible. We also know that this is not a program, or a goal with a start and end date–it must be a continuous effort and part of our fiber of being to create a culture of belonging.
---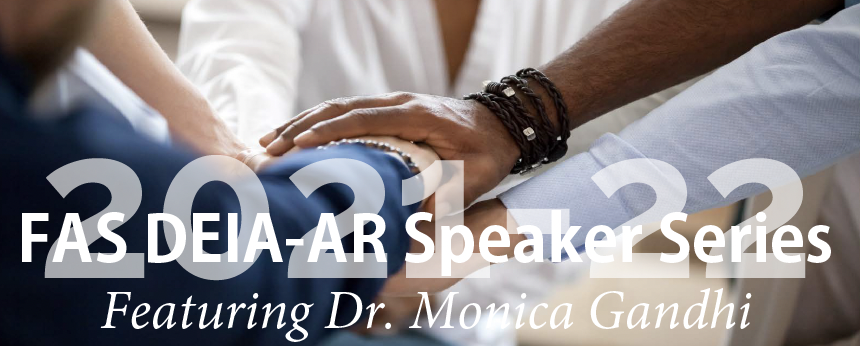 Our first Speaker Series November 16, 2021, 12:10-1pm 
Meet Dr. Monica Gandhi and learn about her career experiences as a healthcare provider.  She will talk about COVID-19 vaccine equity and what is needed for us to transition back to "normal" life.  See more details and RSVP. 
---