---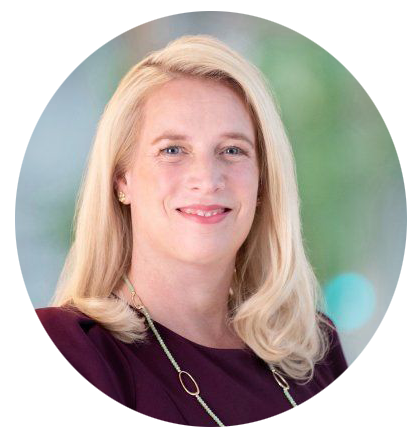 Erin S. Gore
Senior VIce Chancellor, 
Finance and Administration
Dear Financial and Administrative Services (FAS) Community,
I'm one month into my new role as Senior Vice Chancellor and I'm honored to share some updates to keep you in the loop. In this issue, see answers to some of your burning questions in my conversation with transportation demand manager Georgina Arias, plus meet our upcoming FAS DEIA-AR (Diversity, Equity, Inclusion, Accessiblity and Anti-Racism) Speaker Series guest Dr. Camara Jones, reflect on a year of progress on our Telework and Workspace Program (TWP), learn more about the upcoming UCSF Staff Engagement Survey and get other updates that impact your work and life at UCSF.
 
In closing, I want to send a message of support to those in our community who have been impacted by the war in Ukraine. Witnessing what is unfolding in Eastern Europe is difficult, especially at a time when communities all over the world have been worn down by the pandemic. UCSF is working on a list of resources of ways the University of California community can help. If you or someone you know needs emotional support, please reach out to the UCSF Faculty and Staff Assistance Program.
I look forward to connecting soon, virtually and in-person.
In this issue 
People and workplace updates 
A conversation with SVC Erin Gore
Meet Dr. Camara Jones at the second FAS DEIA-AR Speakers Series on March 29
Telework and Workspace Program (TWP), One Year Later – plus leadership behaviors around hybrid teams, Transportation updates and the UCSF Health perspective on space
Getting ready for the UCSF Staff Engagement Survey
Updates that impact your work and life 
Return-to-onsite guidelines and parking/commuting webinars
International Women's Week
Parnassus Heights Town Hall and Experience Parnassus
Stay alert to cyber threats
Read this year's One Good Thing stories - Finding Francesca, Cecilia's Smart Onboarding, Shylah's Meaningful Moment and SVC Gore's Four Fun Facts 
Plus see the 19 new projects selected for Value Improvement 2022