FAS

Financial and Administrative Services
Charter for FAS Executive Team (FET)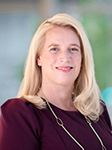 Erin S. Gore 
Senior Vice Chancellor, Finance & Administration
The FAS Mission is to provide enterprise-wide and financially sustainable strategic, administrative and operational support services that advance UCSF's mission, safeguard University assets and assure public trust. More about the Office of the Senior Vice Chancellor. 
The FAS Executive Team works as a collective to continuously improve the UCSF's infrastructure, community and resource stewardship. 
---
UCSF Information Technology
Joe Bengfort
Associate Vice Chancellor
UCSF Chief Information Officer (CIO)
Senior Vice President, UCSF Health
UCSF is technologically and organizationally complex, with both centralized and departmental IT units providing support for enterprise and specialized services. Central IT provides infrastructure, network, security, analytics, integration, and application support services and is essential to the organization's ability to support growth, mitigate security risk, and manage, store and share sensitive information.
Services include:
Voice, Video, and Pager
Accounts & Email
Desktop Support
Web
Network & Wireless
Security
Data Center Services
Systems
Consulting and Planning
---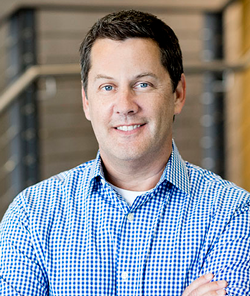 UCSF Finance
Mike Clune 
Senior Associate Vice Chancellor and Chief Financial Officer
UCSF Finance is dedicated to ensuring that UCSF financial resources are carefully stewarded and effectively managed so that UCSF can achieve its mission of advancing health worldwide through innovative health sciences education, discovery, and patient care. The organization of UCSF Finance comprise of key services including Budget and Resource Management, Controller's Office, FAS Finance Service Center, Risk Management and Insurances Services, and Supply Chain Management.
Mike serves as the principal university finance and resource planning and administrative steward, directing and leading an array of UCSF's fiduciary management activities, including:
Campus-wide Strategic and Operational Planning
Business Services Development and Operational Problem-solving
Compliance Programs and Financial Management
Campus Supply Chain Management
Campus Risk Management and Insurance Services
Capital Project Plan Steering
Federal Costing Management
Departments:
---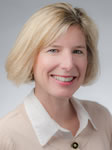 Office of the Senior Vice Chancellor
Rebecca Daro
Strategy and Administration Executive Director


The Office of the Senior Vice Chancellor is the campus control point over many of the key campus departments responsible for the provision and maintenance of the majority of central campus infrastructure and services.
Services include:
FAS Control Point Management
UCSF/FAS Initiatives Coordination
---
Mike Denson
Chief of Police




The UCSF Police department handles all patrol, investigations, crime prevention, emergency management, homeland security and related community policing duties for the UCSF campus.
Services include:
Field Services
Technical Services
Professional Standards
Homeland Security & Emergency Management
---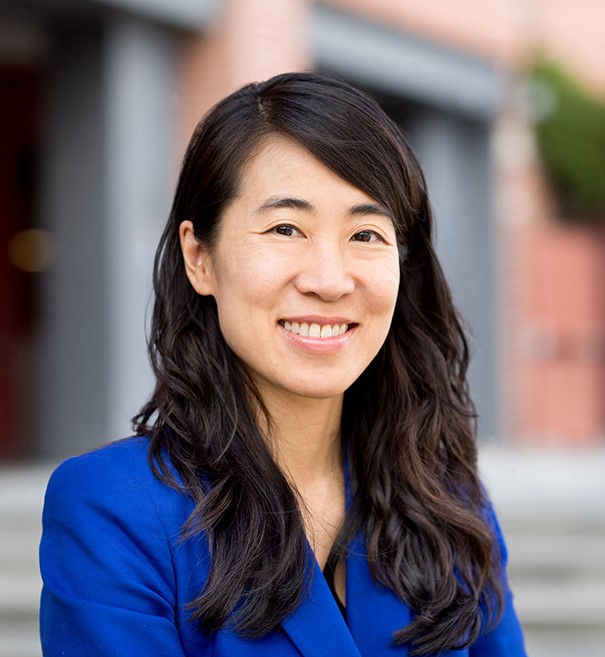 Audit & Advisory Services
Irene McGlynn
Chief Audit Officer
Audit & Advisory Services (AAS) is a managerial control which functions by reviewing, measuring and evaluating the effectiveness of other controls. AAS has the authority for full access to all University records, properties and personnel relevant to the subject under review. The department is free to review and appraise policies, plans, procedures, and records.
Services include:
Assurance/ compliance audits
Risk advisory and consultations
Process mappings and current state assessments
Data analytics
Controls design and data validation
Policy reviews
Investigative reviews
Pre and post system implementation reviews
External audit coordination
visit the Audit & Advisory Services Website
---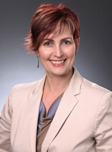 Stephanie Metz 
Assistant Vice Chancellor-Strategy and Business Transformation
The Program Management Office (PMO) is an internal business advisory unit of skilled professionals who provide consulting services to the UCSF campus. The PMO works with schools and central leaders and their department staff to implement both campus-wide and unit-specific operational improvements.
Services include:
Strategic Planning, Initiative Envisioning and Preliminary Project Scoping
Organizational, Process, and Technology Assessments
Business Process Improvements
Program Design and Implementation
Organizational Restructuring
Technology Implementations
---
Office of the Senior Vice Chancellor
Stephanie Mackler
Chief of Staff
As Chief of Staff, Stephanie develops and coordinates high-priority initiatives and special projects for the Senior Vice Chancellor.  The role includes providing strategic guidance to the SVC; handling questions, concerns, issues and requests on the SVC's behalf; and serving as a liaison to a variety of internal and external constituencies.
 
---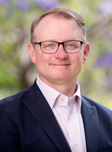 UCSF Real Estate
Brian Newman 
Senior Associate Vice Chancellor/Vice President UCSF Health  



UCSF Real Estate is a newly formed unit that brings together UCSF Real Estate and UCSF Health Design and Construction. This integrated unit will enable better alignment of development, planning, design, construction, and management of all space across UCSF.
The organization is focused on the development, planning, delivery, and management of physical space for UCSF. Key responsibilities include a unified approach to overseeing UCSF's planned growth across its multi-site campus and managing the complex metropolitan environments affecting capital assets and projects.
The department provides:
Capital Program Management
Building Department Services
Office of Campus Architect
Physical, Capital and Space Planning
Business Intelligence

Space Analytics
Geographic Information Systems (GIS
Project Management Information Systems
Document Management

Leasing, Asset Management, Acquisition, and Disposition Administration
Finance, Administrative and Operations Services
---
Corey Jackson, JD, SPHR, CCP, CBP 
Senior Vice President, UCSF Human Resources and
Associate Vice Chancellor UCSF Health
UCSF Human Resources provides quality HR services to attract, develop, motivate, and retain a diverse workforce within a supportive work environment.
Services include:
Employment - Full Time and Temporary
Recruitment
Appointment
Onboarding
Separation / Retirement
Compensation
Benefits
Labor/Employee Relations and Academic Relations
Disability Management
Learning & Organizational Development (Campus & Medical Center)
---
Becky Daro 
Interim Senior Associate Vice Chancellor

Campus Life Services provides services that will enhance the quality of UCSF campus life for faculty, staff, students, visitors, and the neighboring community. From transportation, housing, and business support to child care, entertainment, fitness, building operations and maintenance, and more, Campus Life Services has touched everyone, at every campus location for over 50 years.
Services include:
CLS Tech
Conference and Events
Documents and Media
Facilities
Family Services
Fitness and Recreation
Housing
Marketing by CLS
Retail
Sustainability
Transportation
Wellness and Community