The FAS Managers' Town Hall is a hybrid meeting held three times annually to bring managers within Finance and Administration together to hear from leaders, share information and connect to the UCSF mission.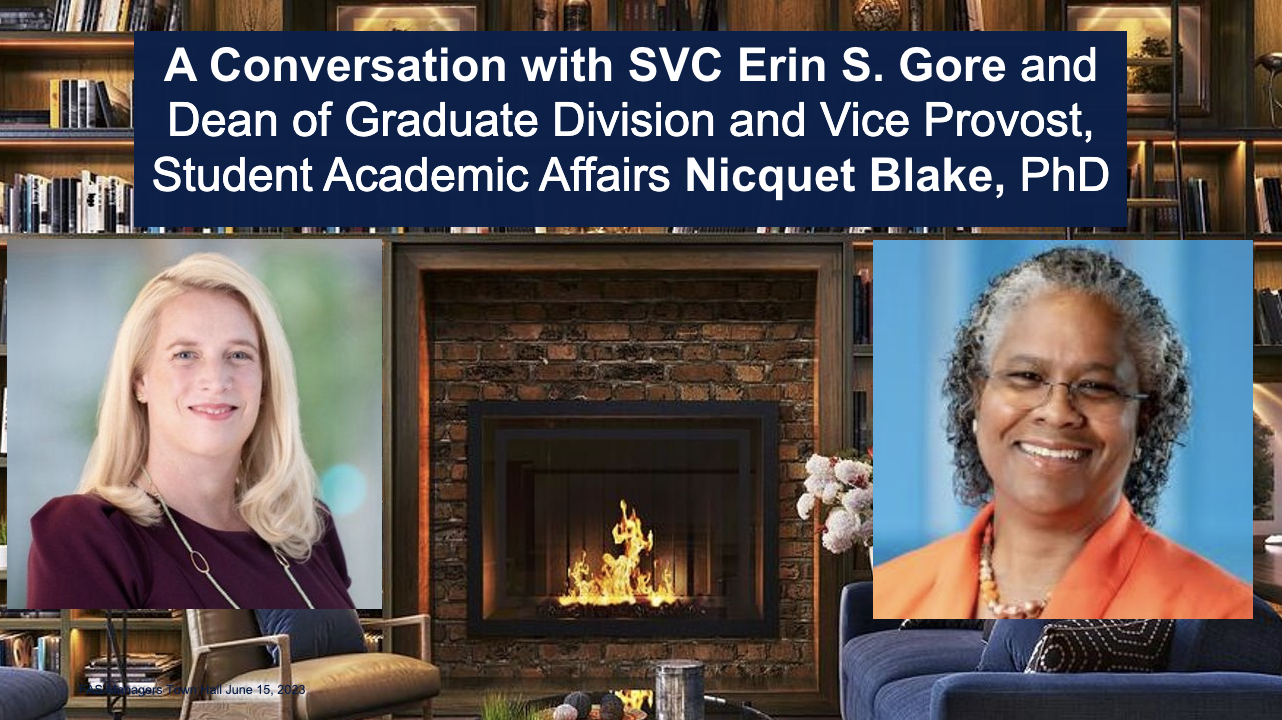 FAS Managers' Town Hall Monday, November 6, 2023
Topaz Room in Valley Conference Center in Wayne and Gladys Valley Center for Vision in Mission Bay
Networking 1:30-2pm, program 2-3:30pm 
Fireside chat - with Dean of Graduate Division and Vice Provost, Student Academic Affairs Nicquet Blake, PhD, plus Q+A
Grad Slam – Saumya Bollam (Biomedical Sciences Program) will talk about her research "An Extra Nudge in the Direction of Cancer" plus Q+A  
Welcome New Staff – Sophia Labeko  
SVC Update - SVC Erin Gore   
Questions? Please contact [email protected].  
More location information
The Valley Conference Center is located in the Wayne and Gladys Valley Center for Vision, across the street from the UCSF Medical Center and the Chase Center at Mission Bay. 
Get directions: 490 Illinois St. San Francisco, CA 94158